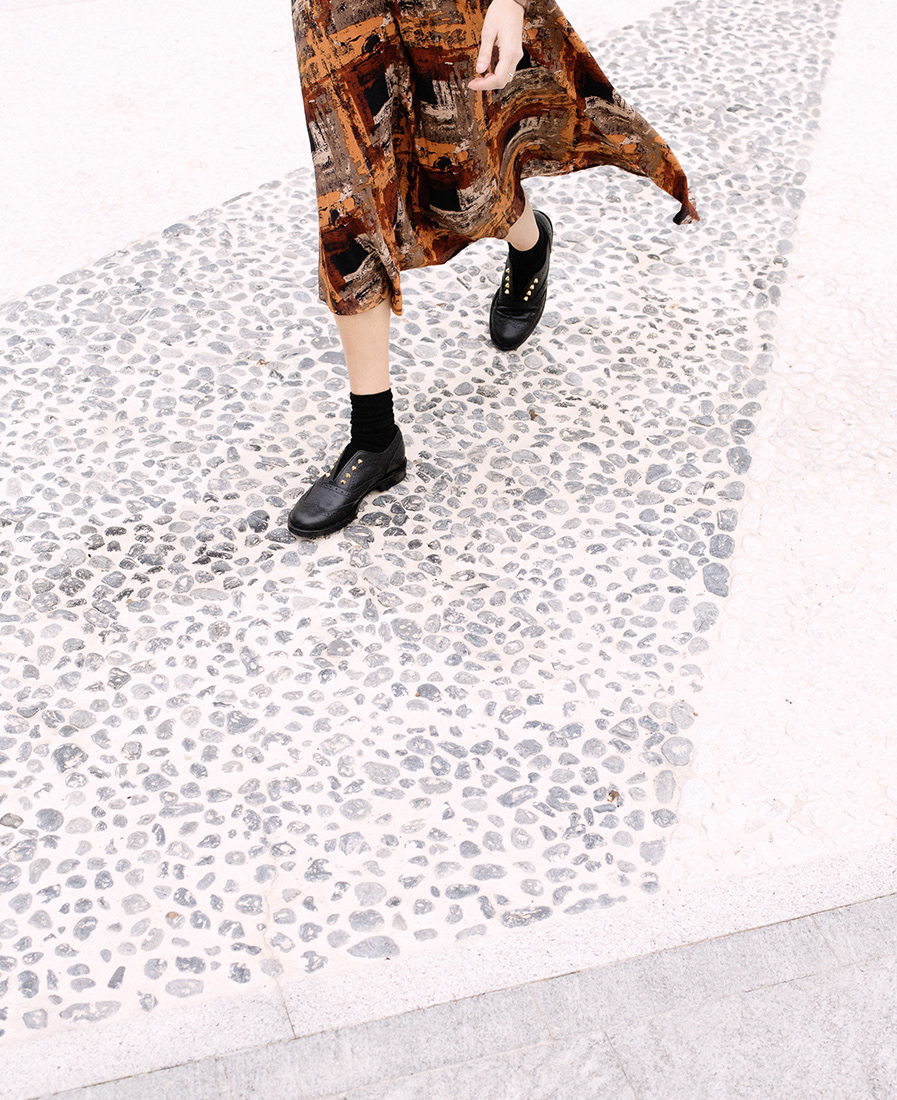 ABOUT
L'F Shoes is the shoe line of the Licia Florio's collection. It has an optimistic spirit and reveal irony and a positive approach to life.
Their stylistic hallmarks are a passion for color and contrasting materials, details that have evolved as the brand has progressed and been reinterpreted in unusual ways.
Every pair of shoes is seen as a piece of design and is made to last, with a focus on attention to detail and Italian production quality.
The brand's iconic shoe is a brogue, redesigned to be used comfortably every day; without laces or a tongue, they are worn like moccasins.
Over the years, hundreds of versions of this shoe have been created in different colors and materials, ensuring it remains a key element in every new collection.